Welcome to Week 14!
I think that you can see the tiniest of bumps in my Week 14 pictures, especially in my blue dress.
---
Symptoms:   Same story, new week: the only real difference I've noticed from Week 13 to Week 14 is that my appetite has really amped up!  I am finding myself enjoying those additional 300 calories that are recommended for the 2nd trimester.  Carbs never felt so good.
I do find that if I don't eat a little something (a handful of carrots, half a protein bar, a banana) every three-to-four hours, I get a little sluggish and light-headed.  Thank goodness I invested in a classroom refrigerator.
Changes to My Body:  I haven't gained any weight, but around the middle of Week 14, I felt a little more bloated and that pushed the very small bump that I have out a bit.  I have also started using coconut oil on my tummy and breasts in an attempt to keep any stretch marks at bay.  My skin has been noticeably dryer, so the moisturizing has been a good choice.
Weight Gain: None
Workouts:  I'm back in my old routine, but have decided to switch up my abs workouts.  I have stopped doing any type of exercise that requires me to lay on my back, so no more traditional crunches.  I have replaced the old abs routine with some of the following:
Standing Side Crunches (without weights)
Planks
Superman Planks
Standing Russian Twists
Standing Toe Touches
Can-Cans
Cravings:  I am in love with the idea of juicy fruits: Honey Crisp apples and pineapples.  I have been buying them the last few weeks and truly take care of this craving.  Steamed broccoli and I are best friends along with BirdsEye steamed sweet potatoes.  I can't seem to get enough of these little guys:
Aversions: None! #Winning #14WeeksInARow
Overall I'm Feeling:  Healthy and fortunate.  My energy levels are still pretty high in the morning, which is great because that's when I workout and teach my classes.  I've been getting a lot of sleep each night, around 8.75 to 9.5 hours (I know, slug life!)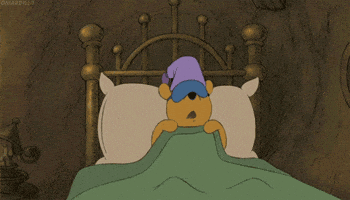 Purchases:  No new purchases have been made, but I did have an appointment with a Grovia rep, a cloth diaper company that I have decided we are going to use with our little one.
My mom used cloth diapers with me, and my friends rave about how simple and eco-friendly these diapers are, so I wanted to learn more.  There are a lot of cloth diaper companies out there, but the word-of-mouth has been outstanding for Grovia.
Looking forward to: I have a follow-up doctor's appointment with a new physician in the same OBGYN office I've been going thus far.  Four doctors rotate, and before our little buddy arrives, I will be able to meet with all of them.  Oh, I am always looking forward to another snack/meal.