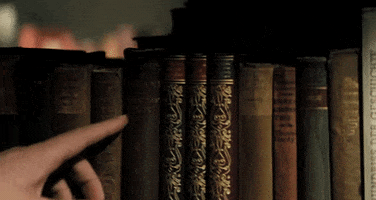 Yesterday I wrote about my desire to be able to read more, dive deeper into my to-read list.
Serendipitously, I found a republished article from BOOKRIOT on just that topic: book polygamy.  I decided to try Swapna Krishna's approach to juggling 4-6 books at one time a try.  I chose my five books and started reading yesterday.  Here is my updated progress from Goodreads:
Day One Review:
To be fair, I had already started reading 

A Game of Thrones 

earlier in the week, and I read pages 272-419 yesterday.  Even though GoT technically and naturally falls into the "Chunkster" category, it has quickly become one that I could transition up to "Sweatpants."
My current "Sweatpants" book,

Haunted

by Chuck Palahniuk,  was a great selection.  While his subject matter tends to be very disturbing, Palahniuk's writing style draws you in like a swimming pool's sump pump.
I found myself wanting to read more of 

Haunted

, and I know that there aren't so many hard and fast rules to reading more than one book, but because I am experimenting with transitioning between titles, I forced myself to stop and pick up 

As You Wish

by Cary Elwes.  This is my nonfiction choice, and I've been wanting to read it for quite some time, especially because of my affinity for the film, "The Princess Bride."  I chose well because the subject of the memoir is keeping my attention, not necessarily the writing style.
I haven't cracked the covers of my Literary Fiction choice, "The Canterbury Tales," or my "Other" selection for my book club, 

The Dinner

.  The truth is, I've read both of these books, and I know that I will get around to it.  I'm not worried.
So right now,  I am knees-deep in two books (Haunted and As You Wish) and 60% of the way through A Game of Thrones.  Everything is feeling fine with my pacing after adding in two more books.  I don't know how comfortable I can get with this, however, because I am on summer vacation and have the time to devote to reading this much in one sitting.  I anticipate that my reading rate will slow down as soon as the school year begins, which may mean that I read one book per day, then rotate to the next title the next day.